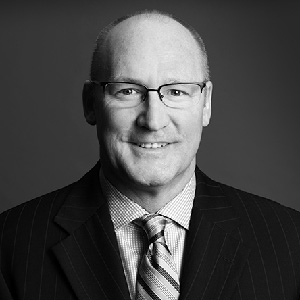 TOM TILLEY
Managing Director
Tel: (913) 904-5540 | Mobile: (913) 238-0295
[email protected]
As managing director, Tom has been directly involved in more than 100 business transactions across the country and has more than 10 years of experience finding appropriate buyers or sellers for his clients. Tom manages all aspects of business transactions including sourcing buyers and sellers, financial modeling and building capital structures, negotiating and closing.
Tom's experience with mergers and acquisitions spans an array of industries including distribution, manufacturing, consumer products, financial services, health care, information technology and service businesses. He frequently presents to business owners who are clients of local and regional banks, accounting firms and other regional business advisory groups.
With his financial marketplace knowledge, transaction experience and background as a business owner, Tom designs creative transactions and financial structures and then guides his clients through the closing process.
Prior to joining Mariner Capital Advisors, he was managing partner at The DVS Group leading new business development.
Tom attended Michigan State University on a hockey scholarship and went on to play for the St. Louis Blues, Chicago Blackhawks and Tampa Bay Lightning professional hockey organizations. He remains involved in hockey as the President of the Kansas City Youth Hockey Association.